Views of power & critical remarks on ›participation‹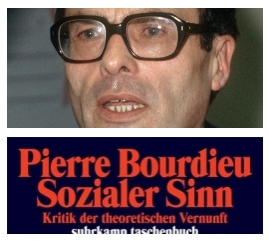 This is a short paper which I prepared for the workshop: ›Critical Unconference Forum‹ at the 8th European Conference on Community Psychology in York (UK) in Sept 2011.
> Link to the paper (on academia.edu)
Summarising abstract:
Understanding 'participation' is tied strongly to understanding power and its practical application. The text briefly examines three views on power by Byung-Chul Han, Steven Lukes and Pierre Bourdieu, in order to apply some of their thinking to Community Psychology (CP), which appears to share some shortcomings in understanding power with the programme evaluation field (which is the main topic of my PhD thesis).
Both in the fields' understanding and use of power and its mechanisms, structures and impacts is rather imprecise and narrow, as it is much based on the idea that power is about one actor (= ego) being able to make another actor (= alter) act as 'ego' wishes (this springs from Max Weber's concept of power).
.